CCleaner is a program that will help you to remove a lot of junk files that you and your system doesn't need anymore. It will free up hard drive space which will make your computer a bit faster. CCleaner can also optimize your Windows Registry which will also boost the performance of your computer.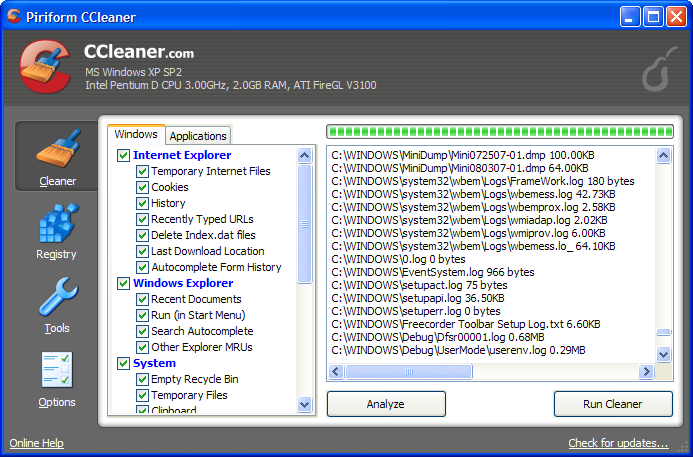 I got some other features that you really should checkout too. Remember to make a restore point before using CCleaner. Nothing have ever gone wrong for me, but do it just in case.
The thing about CCLeaner is that it is using many of Windows own features but they're just collected under one application.
For cleaning up old Windows temporary files and such, click on start and paste this command and hit your enter button:
%windir%\system32\cleanmgr.exe
However, a lot of people prefer CCLeaner since it's really simple to use and you can download and install it within some seconds.
Website: CCleaner